In the realm of refractories, magnesia holds a significant position due to its outstanding properties and diverse applications. Two common forms of magnesia used are fused magnesia and sintered magnesia. These materials play a pivotal role in various industrial processes and have distinct characteristics that set them apart. In this article, we aim to explore the fundamental differences between fused and sintered magnesia, helping you gain a deeper understanding of their unique features and applications.

1. Formation Process
Fused Magnesia
Fused magnesia is produced by melting raw magnesite at an extremely high temperature (typically above 2800°C) in electric arc furnaces. The intense heat causes the magnesite to undergo fusion, resulting in a dense and high-purity magnesium oxide (MgO) product. The rapid cooling of the molten material ensures that the crystals formed are fine-grained, enhancing its physical properties.
Sintered Magnesia
On the other hand, sintered magnesia is formed through the process of sintering. Sintering involves heating raw magnesite at a lower temperature (around 1600°C to 2100°C) in a controlled atmosphere. The magnesite particles bond together during sintering, creating a porous and less dense structure compared to fused magnesia.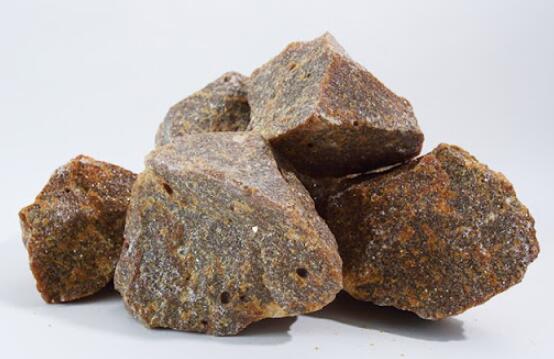 2. Crystal Structure
Fused Magnesia
Fused magnesia possesses a cubic crystal structure, also known as the periclase crystal structure. This unique arrangement of atoms contributes to its exceptional refractory properties, making it ideal for high-temperature applications. The absence of interconnected porosity in fused magnesia grants it superior corrosion resistance and high thermal conductivity.
Sintered Magnesia
Sintered magnesia, in contrast, exhibits a hexagonal crystal structure, also referred to as the brucite crystal structure. The presence of intergranular pores and lower density affects its mechanical strength and thermal conductivity when compared to fused magnesia.
3. Purity and Chemical Composition
Fused Magnesia
Due to the high-temperature melting process, fused magnesia achieves a higher degree of purity. It typically contains a magnesium oxide content of 98% or above, with minimal impurities. This purity level makes it highly desirable for applications that demand excellent resistance to alkaline environments and high temperatures.
Sintered Magnesia
While sintered magnesia is generally pure, it may contain slightly higher impurity levels compared to fused magnesia. The lower temperature sintering process may lead to the retention of some impurities, making it better suited for applications that do not require the utmost purity.
4. Physical Properties
Fused Magnesia
Fused magnesia exhibits exceptional mechanical strength and a higher density, rendering it more robust and resistant to thermal shocks. Its high melting point makes it suitable for applications in industries such as steel production, cement, and glass.
Sintered Magnesia
Sintered magnesia, with its porous structure, possesses slightly lower mechanical strength and a lower density than its fused counterpart. However, it offers better insulating properties and finds application in industries like ceramics and refractory bricks.
5. Applications
Fused Magnesia
The dense structure and high purity of fused magnesia make it ideal for applications in refractory linings of high-temperature furnaces, crucibles, and continuous casting nozzles in the steel industry. It is also widely used in the production of refractory bricks and other high-temperature-resistant products.
Sintered Magnesia
Sintered magnesia's porous structure lends itself well to applications where insulation is required. It finds use in thermal and electrical insulating materials, as well as in various refractory products for lower temperature applications.
Conclusion
In conclusion, both fused magnesia and sintered magnesia are essential materials with their own unique characteristics and applications. Fused magnesia stands out for its high purity, superior mechanical strength, and resistance to thermal shocks, making it ideal for demanding high-temperature applications. On the other hand, sintered magnesia, with its porous structure and lower density, serves well in insulation-related applications and areas where high purity is not a strict requirement.
Understanding the differences between these two types of magnesia will enable you to make informed decisions when choosing the appropriate material for your specific industrial needs. We are an electrical grade fused magnesia supplier. If you are interested in our products, please contact us now!